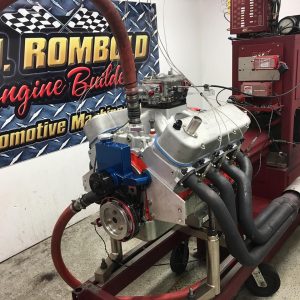 Big Block Chevrolet. Not bad for pump gas!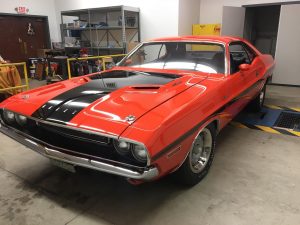 Beautiful Challenger we built a 500" big block Mopar for. Thing makes killer torque. Customer says it's a handful.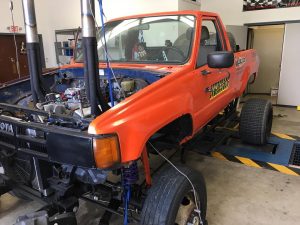 Pulling truck on the dyno today for some tuning. Don't mind my custom exhaust had trouble getting an o2 reading so we had to extend the headers a bit. We can dyno tune just about anything!